F
elicia Harding clicked calendar on the screen--next appointment, Melissa Levine. She selected the file icon by the name to quickly review her notes.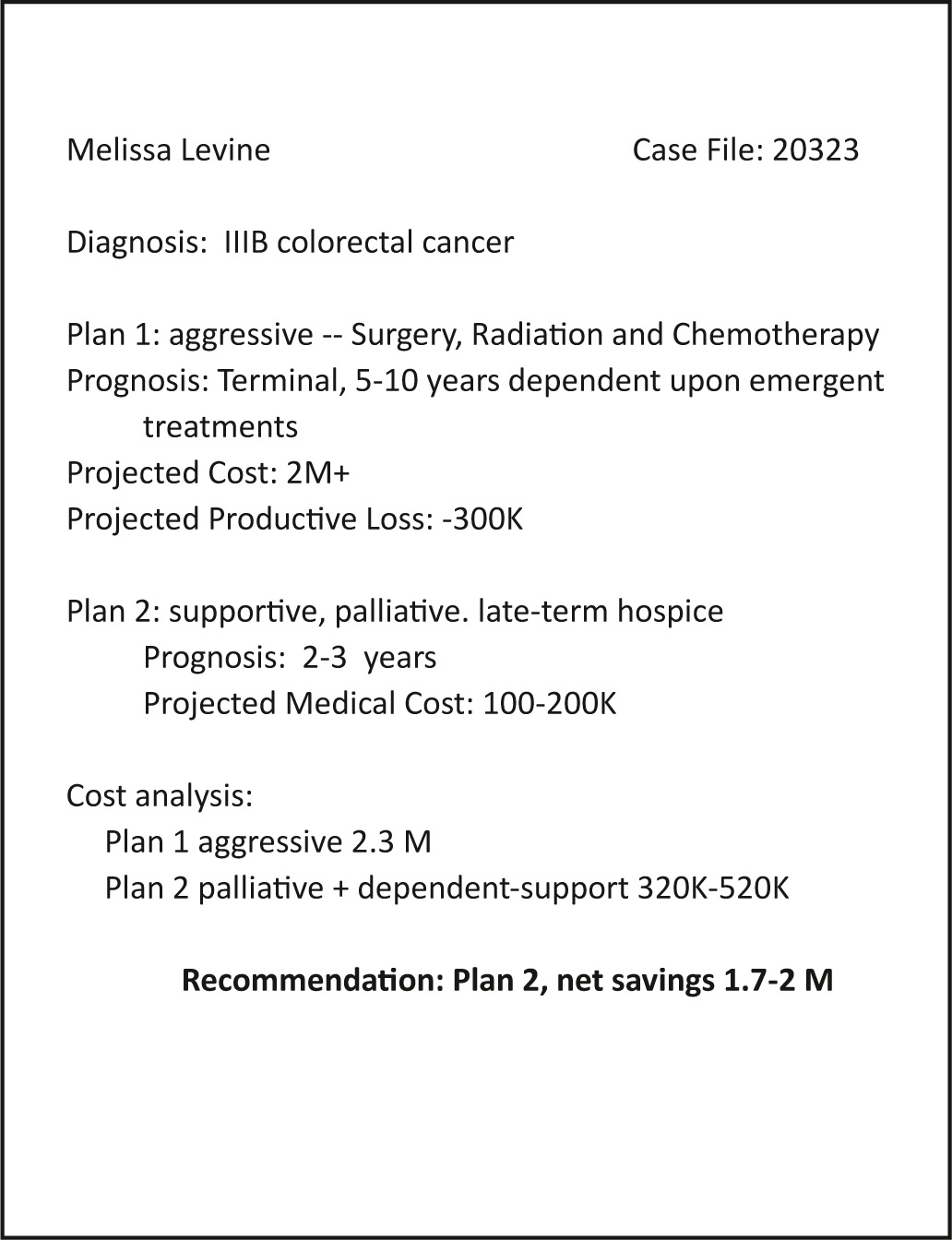 She clicked and quickly scanned the relevant information her team had harvested and collated from personnel and financial files and social media:
Felicia's modest office, like that of the other three dozen consultants in the human resources and case management wing of Neurotech Global Inc., which boasted over thirty thousand satisfied employees who enjoyed parental leave, on-site childcare, stock-sharing, and industry-setting health care benefits, was meant to feel professional and intimate.
In the corner, over her left shoulder, sat a meditation fountain. Water trickled down cascading rocks arranged to resemble an abstract happy Buddha while emanating a softly pulsating glow from within. The dimmer for the overhead lights would activate the barely audible murmuring of undulating waves.
Felicia was only forty, but by allowing her greying roots to show atop her smart bob and sporting large golden wireframe orb-like glasses that she really didn't need, she appeared motherly. Pastel cardigan, neutral single-creased trousers, natural make-up with a hint of pink lip, and a necklace of freshwater pearls completed the uniform. Her mahogany veneer desk was well kept, the computer the main fixture, two or three posed 4 x 6 pictures of children--none her own. On the wall to the right, a typical office painting was mounted, a field of wildflowers in the foreground, painted ladies and swallowtail butterflies flickering among indian paintbrush and bluebells, a grove of aspen giving way to thickening lodgepole pines, the light dimming as the eye travelled back into the foreboding wilderness beyond the trees. In front of her desk, at a slight angle, a slightly weathered cushiony leather chair, seemingly inviting, comforting.
She rose and walked to the door, but before opening it, she rotated the dimmer by the door--the penetrating white light dampened. The glow of the Buddha belly became more prominent as Felicia noted the first crash of the waves. She opened her door and quickly analyzed the demeanor of her client. Ms. Levine had a slightly pained expression; though she clamped her jaw tightly, the twitch of her left eye betrayed her. She jumped slightly when the door opened, clearly both alert and on edge. No one who received a notice to make an appointment with a case manager anticipated good news.
"Ms. Levine, so glad you could come this morning. Hope you haven't been waiting long. Please come in. I am Felicia Harding; please call me Felicia. Have a seat." Felicia waved Melissa over to the chair as she orchestrated herself back behind her desk. She adopted her practiced, motherly-concerned look, eyebrows slightly furrowed, elbows on the desk with hands outreaching as she bent slightly forward to appear comforting, consoling. "I know you must feel anxious, but let me assure you, I am here solely for you. Needless to say, you must suspect that something amiss was found in your reports."
Ms. Levine nodded.
Felicia momentarily pulled her glasses down, seeming to stare dutifully, sympathetically, peering into Ms. Levine's heart. She made her voice waver just a tad, as she lowered her tone to utter the always terrifying edict, "You have cancer." She could hear the whistle as Ms. Levine gulped back air. "Colorectal cancer. Stage III. I'm sorry to say the prognosis is not good."
She watched Ms. Levine intently as she delivered the sentence. Ms. Levine seemed to shrink in the chair, head dropping, shoulders caving, as she tried to draw herself into a protective ball. Felicia held her hand out across the desk; Ms. Levine took it. Felicia squeezed and then gently stroked it--limited tactile contact indicating compassion. The desk was the court they'd play across. Sitting in adjacent chairs or together on a couch next to the fountain would invite soulful pats, perhaps a reaffirming hug or two that could complicate the negotiations. Collaboration was a necessarily tightly-controlled, staged illusion.
Ms. Levine withdrew her hand, took a moment to compose and draw herself more upright once again, and asked, "And what exactly are my options?"
Felicia opened a file, a copy of what was on the computer and provided merely for show; she rarely consulted hardcopies, as they were never as up-to-date or easy to browse as what was available on the screen. She took a moment, as if to appear to be thoroughly double checking the information, "Well ...," she paused for effect, "we seem to have a couple. Given the advanced stage of your cancer, you are looking at extensive, protracted treatment, 50% chance for a five-year survival rate, and if," she emphasized the if, "remission is achieved, the survival rate increases to maybe seven years, nine to ten max. We would begin with surgery, removal of the diseased intestine, possibly a colostomy," details she had memorized both from her training years ago and provided in the addendum to Ms. Levine's medical file. She watched as Ms. Levine began to once again sink and be swallowed by the chair cushions. "This would be followed by radiation and/or chemotherapy; at this stage you are probably looking at six months, then reassessment, probably about a year out. Likely, as we find in over 80% of the cases at your stage, you are looking at another year or so of treatment consisting of a second and often a third round of chemo and/or radiation. If at that point the cancer is still present, you may try immunotherapy six to eight months, and whatever new treatments become available during the intervening two to three years . . . so long as you qualify for whatever experimental treatments emerge." She patted Melissa's hand once again. "I know this is a lot to take in, and it is distressing, but we have found that actually looking at the big picture, being allowed to consider what's in you and your family's best interests, being granted the dignity of planning and making choices for yourself, before some doctor burdens you with schedule of treatment, the details of months, the years, of procedures and testing, of physical side effects -- not to mention the psychological toll . . . And even when insurance covers it all, having to deal with your life being turned upside-down, the need for supportive care--help cooking, keeping up your home, the inability to work for months on end, not feeling like you are in control of your body or your life, with the indignity of needing someone to help you with your personal, private needs . . . But of course, dear, doctors are constrained by their oath and compelled by their undeterrable desire to heal, after all giving you three years when you could only count on one is a win to them, and for you, they'll say. Of course, they aren't suffering day after day or dealing with the constant uncertainty. Have the tumors receded? Is there a change of remission; how long will it last? Another round? What are the side effects this time? How weak will I be? How much time will it take? How much more time will it buy? And then again, another round?"
Ms. Levine was biting her lip. She quivered just a bit. Felicia thought she could see her mascara run a tad, but Ms. Levine still held herself in control. Now was the time. Felicia frowned just slightly and patted her hand once again, "There is another course of action." She paused to let Ms. Levine consider and watched for the slight shift in posture, the leaning forward that signaled it was the right time to proceed. "I take it you find this all overwhelming?" No reaction. "I know living with unremittent pain day in and day out and such uncertainty for the rest of my life would terrify me." Was that a slight nod or tremor? "And what about my family ... your family?" Ms. Harding seemed to study the file once again, "What about your daughter, Grace, isn't it?" There is was the audible gulp revealing the unspoken fears and vulnerability.
"She is a senior in high school, correct?"
Ms. Levine nodded.
"Planning to attend college?"
"Yes, she's been accepted to four schools so far, UCLA, U.C. Santa Barbara, Claremont, and Berkeley; she's still waiting to hear from Stanford. We are waiting to hear about financial aid, scholarships, grants, the usual."
"She is a good student, yes? But still, some of those schools are expensive, even with the few thousand in aid most students get. And then there's books, fees, room and board."
Ms. Levine nodded again.
"And then to have to deal with . . . this."
Ms. Levine visibly slumped.
"Would Grace put off college? Of course, she'd want to be by your side and that would be such a gift. It would make your burden so much easier, having your daughter accompany you to treatment, mind the house and help with the chores, support you through it all . . . maybe she could even do a few courses online or at a community college nearby."
Ms. Levine shifted her weight in the chair, clearly disturbed.
"Oh, I'm sorry, I just assumed."
Ms. Levine let a tear fall, visibly shaken.
Felicia gently prodded, slowly enunciating each word, "You would, perhaps, prefer she pursue her education? Not put her future on hold?"
Ms. Levine nodded, another gulp, or was it a sob, escaping her throat.
"Hmm ... perhaps we could help?"
Ms. Levine looked up inquisitively.
"What if we could help secure her future in some way?"
Ms. Levine visibly brightened. Felicia had to take care to maintain comportment. Her fingertips tingled, as she sensed success now looming. The glow of the Buddha belly appeared to ebb.
"Of course, that would take some sacrifice on your part, Melissa. While we would love to help you and your daughter through this trying time, we do have to consider our other employees, what we can equitably offer to everyone who is part of the Neurotech family under such circumstances, as well as the cost to the company particularly in terms of impairment of such highly skilled individuals as yourself." Felicia paused. "We need to consider what we at Neurotech could do to best serve you and your daughter."
Ms. Levine nodded.
Felicia waited. She needed more from Melissa, signaling her willingness to consider any arrangement Felicia might propose.
Forcing herself to exhale, Melissa whispered, "What's possible?"
Felicia started out slowly, as if cautiously considering the option for the first time. "What if we could act as a guarantor, providing tuition, room and board, a stipend for your daughter, Grace, to live on until she finishes school and secures her first position?"
Melissa's attention was piqued, and she willed herself to focus.
"Of course, we couldn't guarantee that forever, cost increases, unforeseen circumstances etc., and who knows how long it will take her to finish school given your condition?"
Melissa slumped a bit.
"You'd agree, it'd be best if she pursued her education and not put it off?"
Melissa shrugged somewhat noncommittally.
"She will not take this well? It will, well, be hard for her to process . . . require her to grow up quickly . . . lose out on some of the experiences girls her age usually indulge in, of course she will want to spend what time remains with you. Her friends, boys, school, they will all still be there later." Felicia observed Melissa's shoulders rounding. "Hmmm, perhaps changes in her priorities . . . choices you'd rather she not make?"
Ms. Levine was staring at her lap.
"What is it that you want for your daughter? Would you like her to stay home with you?"
No response.
"Would you like her to go on to school?"
Another shrug, a nod yes.
"But of course, you are worried about how you would cope on your own. Get to your appointments? Keep up at work, with the house? How would you deal with the wretched, debilitating side effects and take care of yourself, alone, at home?" Felicia paused to let Melissa's imagination propel her anxiety. And then she added, "And when Grace finds out? Do you think she'll insist on tending to you, suspend her studies or never have the opportunity to start at all? Certainly, she'll want to share your remaining time with you, be supportive. I know how close a single parent and a child can be," she nodded and sighed. "And watching that, watching her mother suffer. What that must do to a child, a sensitive young woman such as Grace, a child just becoming an adult herself, choosing to take on adult responsibilities not only for herself but also for an ailing parent." Felicia was watching Melissa retract into as much of a fetal posture as the chair would allow. As she spoke, she thoughtfully posed her head upon her extended fingers. "I wonder what is best. One has to wonder what such an experience does to a child, watching her mother suffer, watching her waste away, offering an arm to help her walk, lifting her into bed, changing her dressings, holding her head as she gets sick. Certainly, it must make her stronger, more compassionate, empathetic . . . perhaps a bit more melancholy. She must relish the time remaining, time with her suffering parent. One wonders if she can even imagine what she is missing out on in her own young life, those irrecoverable years? How will her choices affect her in the future? Will she be able to pursue her emerging dreams or will those opportunities have already passed her by? Will she still attain a degree? Does she ever meet the young man who would make her happy for decades to come? Does she miss out on chances to travel the country, the world, with friends like herself, young and unattached, before they settle down to raise families and the time for such self-indulgent freedom has passed? Enjoying those twenties that only come once, stumbling and succeeding when the costs are not yet too high?" Felicia basked in the planned pause, and she watched Melissa tremble. "Would it be better, perhaps, for you both to be able to look back on the memories you have shared of vacations, of academic successes, of secrets shared, tears shed, of challenges you overcame together, of scents of home and tastes of holidays, of warm hugs and the sound advice offered by a mother in her prime? The camaraderie . . . of the parent before being reduced to an invalid needing to be mothered herself." Felicia paused. "Melissa, what do you want, for yourself, for your daughter?"
Melissa was visibly choking back her sobs, attempting to curl up into herself.
"My heart goes out to you for what you and your daughter will have to go through. It must be so hard to consider what she will be giving up, only to lose you in the end . . . not to mention what suffering you, yourself, will have to endure." She injected another long pause, allowing Melissa to weigh the words.
"What if, in addition to guaranteeing to pay for school and providing a stipend to live on until Grace gets situated, what if we do our best to help you as well?" Felicia delivered the idea with a note of excitement in her voice; she acted as if surprised by her own ingeniousness, as if she were working out the details of a novel plan for the first time. "Are you committed to surgery, the rounds of radiation and chemo, to the years of suffering, a few good days for many more bad ones to come?"
Melissa was clearly alarmed, as the consideration of the pain she would have to deal with was heaped on top of the other concerns Felicia had clearly posed. "NO," she groaned.
"What if," Felicia shuffled through the file, seeming to check a few lines here and there. "What if Grace didn't have to know? What if you didn't have to suffer?"
Melissa looked skeptical, but she forced herself to refocus.
"What if we provided you with the care and medication to combat the pain? You could feel like yourself almost to the very end. Virtually pain-free. Grace could go off to school. We would be happy to provide you with a housekeeping service, a personal assistant, say a few hours a month, to manage your household affairs and appointments, and a visiting nurse when you need it. Palliative care and support in your own home, all at no cost."
Melissa looked intrigued but skeptical.
"Imagine the possibilities." Felicia appeared to stifle a slight grin. "When Grace visits on vacation, your pain managed, feeling yourself, making plans and together creating a few more special memories without the constant reminders and shared concerns about your impending decline coloring everything you do. And, you will have the comfort of not knowing, but seeing, her take her first steps as the mature young woman you have so successfully raised, not postponing her life, her career, her relationships, and perhaps never realizing her potential; instead you will have the opportunity to see her future begin to unfold." Did it sound fantastical? "A gift really. You are worried that Grace would know . . . figure it out. We can help. We could provide a personal assistant for when she was home on vacation who could help make sure you looked your best, makeup, hair, make sure your home was up to snuff, arrange appointments and outings so that everything appears relatively normal, unchanged." Melissa's eyes looked glassy. Had Felicia gone too far? Perhaps it was best to add a note of realism. "Of course, later on, she will figure it out. We can provide counseling to help her through the final stage. You, you will be able to plan what you want to say, what exactly you want to tell her, you can decide that for yourself or we can provide counsel for you at that time, if you'd like."
Felicia let it all sink in for a minute.
"Our intent is to allow you to make the decision for yourself, to allow you to decide what is best for you and your daughter. We realize that doctors, the professionals," she added air quotes, "will tell you there is always hope, that you can be strong and beat the odds. They will encourage you just to keep on trying and tell you that every day is a win. But then, they don't have to live with the daily pain, the despair, the inability to do the things you used to do, the worries about paying your bills, about what this is doing to your daughter . . . And of course, you are welcome to consult with your doctors, have them detail the scheduled treatment they'd plan for you over the next year or two. And dear, please, please be sure to insist they are honest with you about what you will have to deal with, all of it, and that they be realistic about the outcomes. One can't really blame them for dwelling on their few successes, diligently insisting to their patients that they remain optimistic, emphasizing the value of the few extra months they have bought their long-suffering patients, dealing with terminal patients as they do, day after day."
Melissa sniffled.
"Only you can decide what is best for you and your daughter, and you, of course, should have the opportunity to choose for yourself."
Melissa stumbled over the words but was finally able to utter, "And if I were to choose not to undergo all that, if I prefer what you are offering, what would I have to do?"
"Well, unfortunately, we are on a tight schedule here, both you and I. I'm sure you and your daughter need to be deciding on what school she will be attend in the next month or so. We would need to secure funds for her in a trust as soon as possible, allow the interest to grow. I'm sure you understand." Felicia was watching. Melissa would need to be a willing co-conspirator. "We would want to work expeditiously to ensure that over the next few months until Grace goes away to school that you not only appear healthy but that you two can fully enjoy your time together. The longer we wait, the more difficult that becomes. Best to get ahead of things. We would want to start working out the arrangements as soon as possible. And consider, were you to decide on surgery and treatment, certainly the doctors would insist on acting aggressively, since any postponement would decease your length of survival. Clearly, either way, time is not on your side."
Melissa nodded, "Of course."
"There's just one more thing, dear. Unfortunately, we have to insist on a contract. This protects both you and us. And most importantly, Grace, since we have to make financial arrangements to secure her future. That makes sense, doesn't it?"
Melissa nodded.
"We have a rather standard contract. You see, these types of arrangements are some of the more, um ... indelicate but necessary services we provide for all our employees here. If we can make even the most difficult times more palatable, then we've done our best to make our company feel more like a family. I can print one out now."
The Buddha belly appeared to swell.
"Of course," Melissa muttered.
As the printer sang, spitting out pages, Felicia continued, "You can sign now, but don't worry. Let's see, it's Thursday, yes. We can give you until Monday at 8 a.m. to change your mind. You can look over the contract, make sure it is to your satisfaction, and if you find you'd rather reject our generous offer, just contact me before then. However, I'm convinced that the contract will actually assuage any of your fears and put you even more at ease. And when I don't hear from you, then Monday morning we will start implementing the plan, setting up Grace's trust, arranging your pain management appointments, a personal assistant an hour a week . . . the contract lays everything out. You'll be amazed how well we will take care of you! So many burdens lifted; what a relief for you."
Felicia picked two copies of the contract up from the printer, glanced at the first page to make sure the name was spelled correctly and that it was dated; she shuffled through the pages to make sure they were all there, stood, and placed the contract in front of Melissa, the signature page exposed. She handed her a pen and indicated where she needed to print and sign her name.
Melissa closed her eyes, paused but a few seconds, and then resolutely signed. Felicia picked up the signed copy quickly, deftly sliding it into a closed file, while handing Melissa the second copy. Still standing, assuming just the hint of a smile, she looked at Melissa. "I would like to think I'd make the same brave decision you made. I know you won't have any second thoughts. Let me extend my sympathies and that of the company's for what you are suffering through, but again, our hope is that we can help you make the most of your remaining time and help bring you some peace of mind." She walked over and opened the door for Ms. Levine, who muttered thank you as she departed.
Felicia put her hand on the dimmer, but decided not to turn the lights back up yet. No one realized how exhausting her position really was, how much it took out of her. Felicia dropped back into her chair, opened Melissa Levine's file, clicked on the box labelled contract and typed in standard company option, completed and signed. Within five minutes, a gold star appeared next to Ms. Harding's name on the human resources and case management internal staff listings page. She heard the chime of incoming email. A high priority email appeared in her inbox. Felicity clicked on:
Felicia clicked, fireworks filled the screen and the bar glowed: she could expect a 3% raise effective July 1, and after three years of consistently being in the top ten for corporate savings--she had almost qualified earlier but had fallen out of the top ten for a quarter when hit with a rather inconvenient bout of pleurisy--she had finally cemented her promotion. As soon as a position opened, she would move up the corporate ladder and finally become a manager, train her own staff and no longer have to conduct sessions with employees herself. Tonight, she could celebrate with a bottle of cabernet sauvignon and petit filet mignon, medium rare. For now, she typed in "rewards" to book her well-earned long weekend.