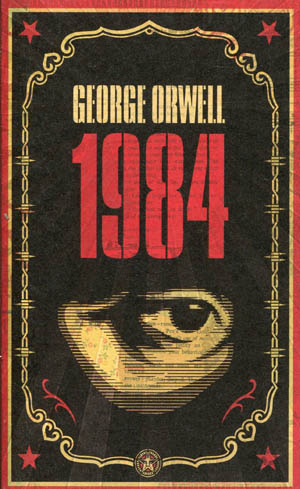 W
e last spoke to Dr. Colleen Donnelly about the direction sf was heading back in one of our first issues in 2002. It seemed only natural to revisit it, 18 years on. But then the world changed. What do you do when you find yourself writing--or teaching--in a world that looks like it's a combination of
1984
and
Contagion
?
Dr. Donnelly has recently taught a class in dystopian fiction, including not only obvious candidates like
1984, Brave New World
, and
The Handmaid's Tale
but also
Parable of the Sower, The Time Machine, The Lathe of Heaven, Do Androids Dream of Electric Sheep
, and
Neuromancer
, among others.
* * *
Having just taught Dystopian Fiction, what do you think of trying to write a dystopic story at this time?
I think it's really hard to write dystopia right now, because everything's coming true, and it's so right there for you. In different areas. You've got climate crisis, you have this pandemic, you have this social upheaval that reminds me of pre-WWII quite honestly. I read a lot of what Hitler did, and populism, and the power of words, and there's this wonderful book called
After Babel
by George Steiner that talks about how Hitler came into power and the power of the charisma and the power of the populist message and all that kind of thing. So we've got a lot of those strands that are in dystopic novels coming alive right now. I was watching an interview with Steven King the other day, and he said something that I think is really true. People really like horror right now, because you get to escape in there, and it resolves itself, so it has that cathartic effect. And I think that's right. Reading dystopia is really hard right now. And at least horror is a little bit more distant and surreal, and that actually has more of a comfort level to it.
Because of the background I have in molecular biology, I would say that around 2000, the detective genre, the crime novel, became very problematic for writers, because the issue is that the only thing you have to do to find out whodunit is collect DNA. So one of the things I find really interesting about that is that it pushes it into a quasi-historical genre. "Let's talk about the mass murderer in 1920; let's imagine that." And I have a feeling that that may need to happen with dystopia; you're either going to have to place it on another planet or in a different time or something, because it needs to be moved out of the near-present because of what the near-present represents right now.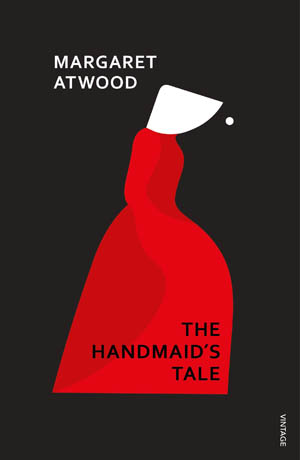 That way you get that distance that horror has, that it manages to be a little step removed, and be self-contained, with some kind of resolution to it.
Right, because there is so much dystopia [right now], people don't want the warnings, they want the answer. It can't just end with that "Beware! Here's the warning ..." It's got to have "here's how you get out of it," or it's going to have to go in the direction that Gaiman and Pratchett and those guys went in--satire, humor, some sort of flair. The dystopia by itself is just too problematic.
Do you think that, besides horror, can something like fantasy do that as well?
Yes, I think that it's got to be moved into another world, another time, that's the problem, or it's got to have a different kind of ending.
Some other topics that show up in science fiction are post-apocalyptic and alien, other worlds. I was thinking that the one thing we did avoid was the nuclear holocaust for now ... I was thinking about Heinlein's list of things that would happen by 2000, and didn't--going to other planets, wiping out poverty, and all that kind of stuff. He was right about some things, but I don't ... the alien, the other world thing, I don't think it has the same flavor or feel that the precautionary science ficition does, so there may be something in that. That's also the type that too easily falls into the juvenile sf category ... there's some people who break from that, like LeGuin, Octavia Butler, and I think that people who have anthropological interests really do that. I think that's the other direction in science fiction that seems interesting, is in recapturing the mythic dimensions, that kind of native world or other world views. That doesn't displace dystopia, but I think that's where people who are looking for something that isn't just fatalistic right now may be going. Even Atwood kind of goes into that idea of creating a new myth. It just doesn't feel the same as the apocalyptic stories from the 50s and 60s and 70s. This is a lot more about using the anthropological, other religions and cultures and that to build a world.
Not just The Day After Tomorrow
or something. Or say
Godzilla
...
Right. Or the Mad Max, or the post-zombie apocalypse stuff. These have a different sense to them. The issue is that the concentration is on the world that you have after. It's not utopian in the sense of a pre-lapsarian fallen world, but that it's the idea of actually building cultures. That's what's unique about them, is that they're culture building books, and the issue is how do you build a new culture, which generally has some resemblance to the Western dominant capitalist cultures, but has other cultures' elements in it.
Last time I asked whether sf was still relevant as a university course. Your answer at the time was that it was part of the canon, including Poe, Lovecraft, and most importantly Mary Shelley's
Frankenstein
, which is "the myth we deal with at the end of the 20th century." Is it still as important?
It is. I think any school that doesn't do genre work is doing a disservice to students and to people in general. For one thing, people read by genres. We read the genres that we enjoy, right? I mean, I think the fundamental thing about knowing about POV and knowing forms and everything is important, but one of the things that you and I know about reading genres is that people don't know the history of the genre, they think they can write science fiction because they like scifi or they've played games on a computer. And fantasy's even worse; "I've read Tolkien. I can write fantasy."
Frankenstein
still works well as a seminal text. It launches us into the modern myth (versus old Greek ones no one remembers), bringing up the issue of the role of science and personal responsibility and is a great link to works of artificial intelligence, creating "life" and playing God, and our potential to destroy ourselves. It also is wonderful because its framed narrative brings up issues of how stories are told and point of view and it also brings up socioeconomic issues in terms of the class system and interactions of bourgeoisie and proletariat, and it has great issues of individual agency and angst. The numerous reworkings of
Frankenstein
, including parodies such as
Young Frankenstein
and cartoons/comics such as
Far Side
, also demonstrate how it resonates through the culture.
I think if you want to write fantasy, read Tolkien's sources, as many of them still provide untapped materials--medieval literature, Icelandic and Norse epics, other mythologies--especially non-Western mythologies that offer stories and philosophies that may be unknown to our readership. Understanding that much of the enduring science fiction is in fact a commentary on the world today or makes use of history means that a writer's work will often have more substance if they are aware of such issues and make them part of the atmosphere if not the themes of their book. Think of the numerous issues brought up in
Dune
that resonate--climate change, limited resources, symbiosis, social inequity and migration, political/ruling structures, competing philosophies and religions, the pros and cons of drugs and altered states of consciousness. I do believe one can't write well in a genre without reading in that genre. Unfortunately video game play too often replaces reading, and a plot (adventure) is not by itself a good story. It is important to know what has been done well in the genre you are writing in: its plotlines, its themes, the narrative structures that have been employed, the philosophies and ideologies explored within, to be able to write something that adds to the canon that exists.
What kinds of things are you working on right now?
The genre that I'm actually working with the most right now, which I would never have dreamed of because I technically can't stand it, is first-person narrative. I don't like memoir, I don't like autobiography or biography. But because of all this work I've done on mental health both as a crisis counselor the past two years and through my research ... lately, I've been doing a lot of work on the issue of first-person narrative, the mediated narrative, and structured narrative when other people get ahold of it, and voice -- what happens to voice when it's controlled and contextualized by other people, which is really fascinating. I just taught a class on illness and disability narratives, and the idea of how they are controlled by audiences, publishers, and editors, and looked at how people get to control how the author presents themsevles and how that can result in self-stigmatization. All these really, really wonderful topics that I never got exposed to. Like I said, I hate biography, I never read it, and now I'm reading it with this much more social political dynamic in mind: people don't realize what goes into these narratives and how our narratives get usurped. For me, for the mental health issue, it's that people don't realize that just because somebody says "I'm hearing voices" doesn't mean they're psychotic. We all hear voices. People talk about talking to God and we don't lock them up. People refer to talking to a kind of Jiminy Cricket, a little "conscience" on their shoulder. That issue of voice is so central to who we are. We have different voices. We speak in different language styles. So that has become super super interesting to me. ...
Most of the work that I'm doing is non-fiction. I probably will go back and do that second part of the "Projections" story [
featured in this issue
]. That piece came directly out of that class. I was talking to students about ideas that they had for stories, and it just stimulated an idea for me to have a story that I then ended up working on during the summer.
I'm doing two or three different things. One is that I'm writing short blogs. I don't want to start my own blog but rather publish in places that have wider readership, so . I've published three or four for Psych Central and I did another one for the APA's psychotherapy division. I did a piece that basically was off of
Fight Club
--"You are not your disease," you know, from that "I am Bob's liver" kind of thing that goes on in
Fight Club
, so you know, "I am not cancer," but it was on mental illness. The piece I did for the APA was called "Amorphous Pain"; it was about the fact that we have no ways of talking about or measuring psychological pain. In physical pain, we describe it as tingling or whatever, or level two or three. When you talk about psychological pain, it's are you an imminent risk or are you not? If you're an imminent risk we'll put you in the hospital tomorrow and if not you can wait four months for help. We don't care whether you're functioning or not. So it was all about the issue of how we diminish what people who have psychological pain go through. ...
The work on illness narratives started with Arthur Frank, who says there are quest narratives, restitution narratives, and chaos narratives. And chaos narratives are by people who are still suffering, so they're silenced. You don't get to speak these narratives. They aren't accepted. Nobody listens to them. Disability communities are trying to challenge that somewhat, but I think the other reason you don't get them is because of Western philosophy, which dictates that a narrative has a certain form--it has a beginning, a middle, and an end, and it has to have a resolution. Chaos narratives don't have that. These are stories by people who are living with things like MS and that, who don't live in a world where things are going to get better, and oftentimes those narratives that deal with it best are more easternly centered in the sense that you accept, stay in the moment, that kind of thing. So I want to write both on the issue that chaos should not be silenced, and the fact that we have silenced it because of Western expectations of how narratives are supposed to be told.
Colleen Donnelly is a professor at the University of Colorado at Denver specializing in medieval and modern literature and health humanities.