Peter Alterman
has published science fiction, literary fiction, popular fiction and literary criticism. Recent fiction publications include "The Faber House" in
The Bombay Review
, "They're Playing Our Song" and "Perfect Time for Morning Coffee" in
Smoky Blue Literary and Arts Magazine
. Other fiction publications include: "Binding Energy" in
New Dimensions Science Fiction 9
(a 1974 Nebula first round nominee), "Scenicruiser and the Silver Lady" in
Twilight Zone Magazine
, "The General's Picnic" in
Gallery
, "Transcendental Functions" in
Green Mountains Review
, and "Detroit Iron" in
Antietam Review
.
* * *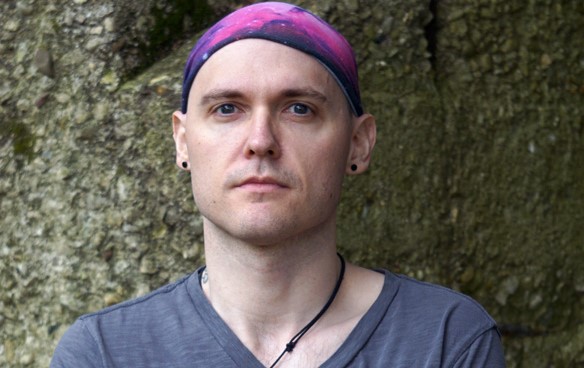 Nathan Batchelor
's work appears in the cyberpunk horror anthology
Crash Code
and in the debut issue of
Speculative North Magazine
. He has sold more than half a dozen stories to small presses and anthologies. He is an MFA candidate at Ashland University. You can find him on twitter: @NateBatchelor.
* * *
Anton Cancre
's mother wasn't really pregnant with them when she went to see
The Exorcist
, but they tell people that anyways because it sounds cool. Their debut collection of poetry,
Meaningless Cycles in a Vicious Glass Prison: Songs of Death and Love
, is available through Dragon's Roost Press. They're also a luddite who still has a blogspot website (antoncancre.blogspot.com) and runs the Spec Griot Garage podcast (specgriotgarage.podbean.com) where they get to gush over other people's poems with cool folks.
* * *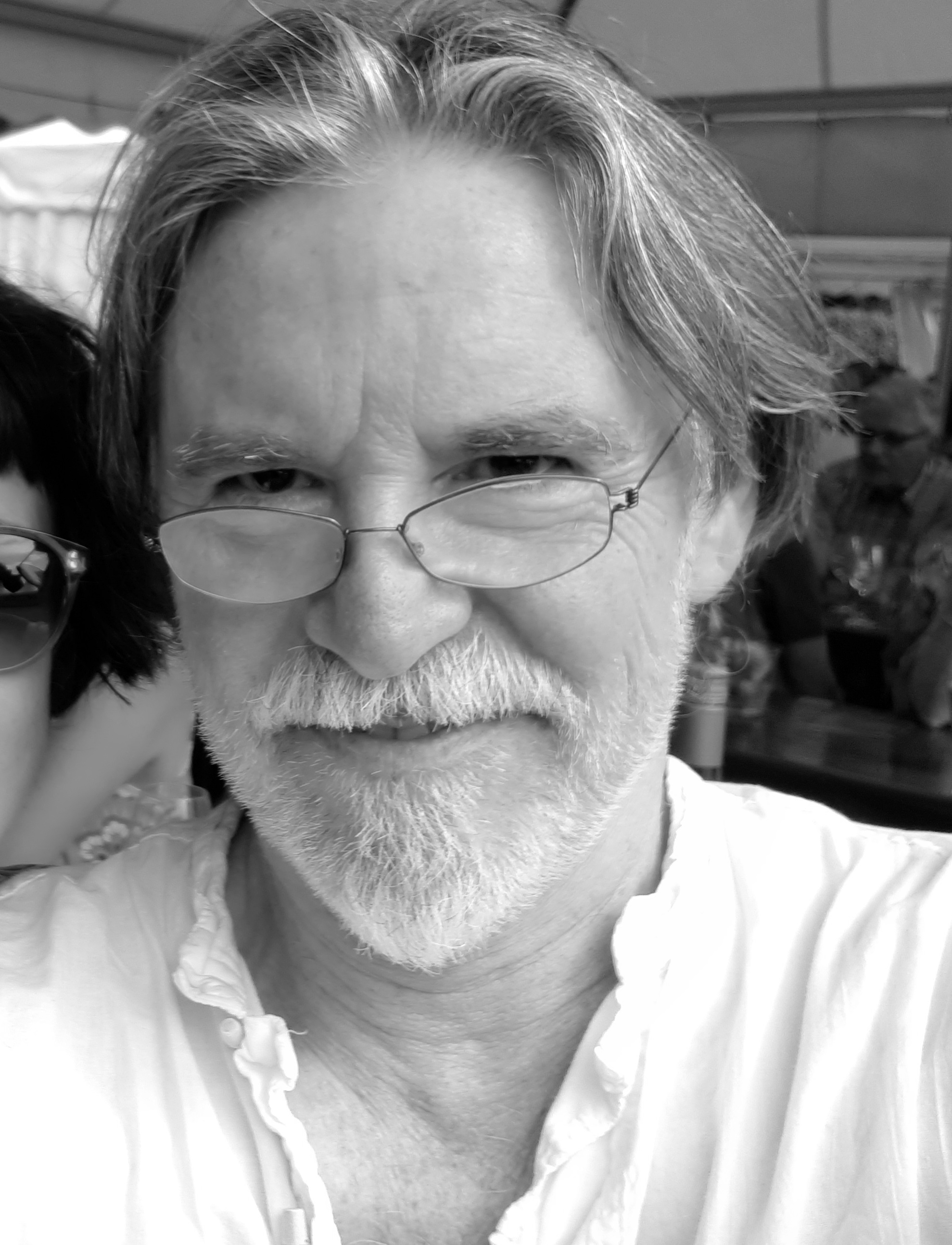 Jay Caselberg
is an author and poet whose work has appeared around the world and been translated into several languages. From time to time, it gets shortlisted for awards. He can be found at www.caselberg.net.
* * *
Martins Deep
(he/him) is a Nigerian poet, artist, & and currently a student of Ahmadu Bello University, Zaria. His works deeply explores the African experience of the boy/girl child. His creative works have appeared, or are forthcoming on
FIYAH, The Roadrunner Review, Barren Magazine, Cream City Review, Eunoia Review, Agbowó Magazine, Surburban Review, Crow & Cross Keys, FERAL, Jet Fuel Review, Kalopsia Literary Journal, Whaleroad Review, Kalahari Review
, & elsewhere. He loves jazz, adores Bethel Music and fantasizes reincarnating as an owl. He tweets @martinsdeep1
* * *
Matthew Hooton
is the author of the novels
Deloume Road
(Jonathan Cape, Knopf) and
Typhoon Kingdom
(UWAP), and has written fiction and non-fiction for a number of venues internationally. He is a lecturer in Creative Writing at the University of Adelaide, where his research and writing range topically from Korean history through Jim Henson's Muppets and the stunts of Evel Knievel.
* * *
Tylor James
lives in the American Midwest. He's a proud member of the Horror Writers Association and has stories published in such magazines such as
WEIRDSMITH: Volume One, The Literary Hatchet, Hypnos Magazine
and several horror anthology books. One of his best stories, "A Skeleton Reads Shakespeare," has been adapted into a chilling dramatic narration by The Other Stories Podcast. Most importantly, his second book of short stories,
MATTERS MOST MACABRE
, will be available in paperback/kindle May 2021.
* * *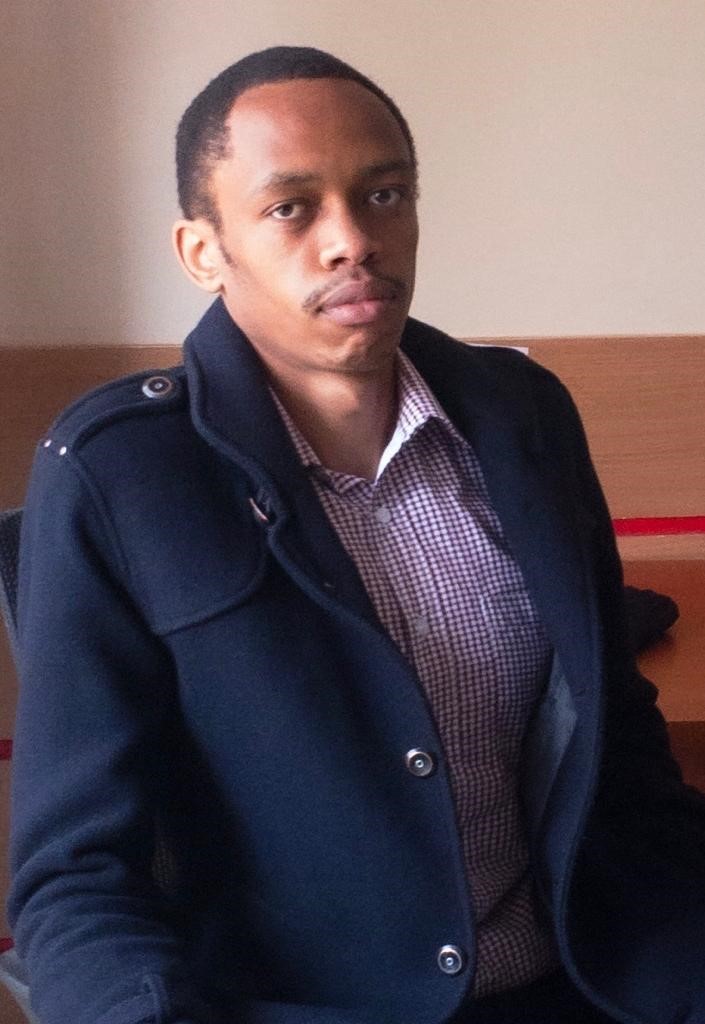 Nyamweya Maxwell
is an engineer living and working in Nairobi. His writing is guided by dreams and daydreams, so he does sleep more than he willing to admit, and is zoned out for most of his working day. When morning finally comes, he will wake up and remember that he needs to go to work. But the night is still young, and the nightmare still fresh in his mind. So he'll keep working on his stories.
* * *
More of
T. Motley
's comics are at
tmotley.com
.
* * *
Jesper Nordqvist
, aka 'Ragathol', is a comic artist and illustrator from Sweden, specialized in fantasy and SF comedy and drama. He's been making a lot more comics since creating Mondo Mecho, most of which are available at
gumroad.com/ragathol
.
* * *
Novyl the Mysterious
can be found on Instagram and Twitter under the username @lyv0n.
* * *
Elby Rogers
is a self-taught artist of the macabre hailing from the, by now, famous state of Delaware in the United States.
* * *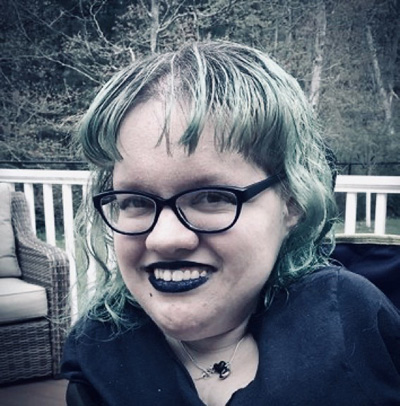 Jennifer Lee Rossman
(she/they) is a person who exploded and became water droplets currently swirling around Binghamton, New York, in a gay tornado made of sharks. Sometimes she accidentally writes metaphors she doesn't understand. Follow her on Twitter @JenLRossman and find more of her ownvoices queer, autistic, and disabled fiction on her blog http://jenniferleerossman.blogspot.com
* * *
Carl Scharwath
has appeared globally with 150+ journals selecting his poetry, short stories, interviews, essays, plays or art photography (His photography was featured on the cover of 6 journals.) Two poetry books,
Journey To Become Forgotten
(Kind of a Hurricane Press) and
Abandoned
(ScarsTv) have been published. His first photography book was recently published by Praxis. Carl is the art editor for
Minute Magazine
, a competitive runner and 2nd degree black-belt in Taekwondo.
* * *
Lorraine Schein
is a New York writer. Her work has appeared in
VICE Terraform, Strange Horizons, Full Bleed, Enchanted Conversation
, and
Little Blue Marble
, in the anthology
Tragedy Queens: Stories Inspired by Lana del Rey & Sylvia Plath
, and forthcoming in
Hybrid Fiction
.
The Futurist's Mistress
, her poetry book, is available from Mayapple Press: www.mayapplepress.com
* * *
Lizz Shepherd
is a freelance writer living in Alabama.
* * *
Claire Smith
writes about other worlds. Her poems have most recently appeared in
Alchemy Spoon, Corvid Queen, Illumen
and
Spectral Realms
. She is studying for a PhD at the University of Gloucestershire. She lives in Cheltenham with her husband and their very spoilt Tonkinese cat. (
Self-Portrait
, 2018 — Oil on Canvas — created as part of Art Shape's professional development programme Art Bridge Evolve)
* * *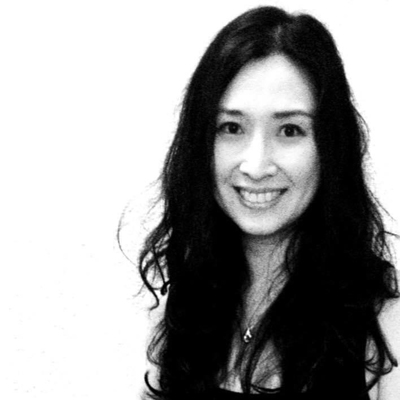 Christina Sng
is the Bram Stoker Award-winning author of
A Collection of Nightmares
, Elgin Award runner-up
Astropoetry
, and
A Collection of Dreamscapes
. Her poetry, fiction, and art appear in numerous venues worldwide and her poems have been nominated for the Pushcart Prize, the Rhysling Awards, the Dwarf Stars, as well as received honorable mentions in the Year's Best Fantasy and Horror, and the Best Horror of the Year. Christina's first novelette, "Fury," was published in 2020's
Black Cranes: Tales of Unquiet Women
and her next book of poems,
The Gravity of Existence
, is forthcoming in 2022.
* * *
Lover of wine, women and song,
toeken
's had work published in
Utopia Science Fiction Magazine, Bards and Sages Quarterly, Unfading Daydream, Cosmic Horror Monthly, Hybrid Fiction Magazine, Penumbric Speculative Fiction Magazine, Mysterion, Lovecraftiana Magazine, Hinnom Magazine, SQ Magazine, Lackington's, The Future Fire, The Drabblecast, Helios Quarterly, Kaleidotrope, Crimson Streets, Phantasmagoria Magazine, ParABnormal Magazine, RobotDinosaurs, Ares Magazine, Double Feature Magazine, NewMyths, Non Binary Review, Persistent Visions, ParAbnormal Magazine, Riddled with Arrows, Devolution Z Magazine, Cracked Eye, Nothing's Sacred, Heroic Fantasy Quarterly, Gallery of Curiosities, Gallows Hill, Econoclash, The Weird and Whatnot
and painted book covers for authors such as Bryan Smith ('Kayla') Tim Meyer ('The Thin Veil', 'The Switch House', '69'), Chad Lutzke (Night as a Catalyst), D.W. Cook (Intermediates: A Cuckoo for Mankind'), Millhaven Press ('Fierce Tales,Lost Worlds') Cemetery Gates Media ('Halldark Holidays', 'Murderers' Bazaar') Gavin Chappell ('Kek vs Cthulhu') among others. A TOEKEN EFFORT - current (weebly.com)
* * *
Grace Wagner
is a queer, nonbinary writer living with a disability in Houston where they teach at the University of Houston. They have attended the New York Summer Writers Institute and work as Assistant Poetry Editor for
Gulf Coast
. Their work has been featured in
Salmagundi Magazine, The Atlanta Review, The Offing
, and is upcoming in
Hayden's Ferry Review
.
* * *
Robert Alexander Wray
is a graduate of the Iowa Playwrights Workshop, has won various awards, and been published and produced in New York, regionally and abroad. Other works include:
Bullet for Unaccompanied Heart, Savage Variations
, and
All is Always Now
. He's based in Charlottesville, VA.