Anne Carly Abad
writes in between managing her business and taking care of her little boy. Anne is the recipient of the Poet of the Year Award in the 2017 Nick Joaquin Literary Awards. She has also received nominations for the Pushcart Prize and the Rhysling Award. Her work has appeared in
Apex, Cordite Poetry Review
, and
Strange Horizons
, to name a few. Her first poetry collection
We've Been Here Before
is slated for publication with Aqueduct Press this 2021.
* * *
Madeline Barnicle
received a PhD in mathematics from UCLA. She now lives in Maryland. You can find more of her writing at madeline-barnicle.neocities.org.
* * *
As well as writing fiction,
Arlen Feldman
is a software engineer, entrepreneur, maker, and computer book author—useful if you are in the market for some industrial-strength door stops. Some recent stories of his appear in the anthologies
The Chorochronos Archives
and
Particular Passages
, and in
On The Premises
magazine, with several more coming out soon. His website is cowthulu.com
* * *
Jack Fielding
was once described as an international man of mystery armed only with a typewriter and reasonably priced hat. Of mixed British and French heritage (with a little Irish on his grandmother's side) Jack has lived and worked all over the world. He has always been drawn to the absurd and uncanny. After suffering from writers' block and depression, Jack finally returned to Britain with his family and settled in the historic town of Shrewsbury where he is now happily writing again.
Jack discovered his creative voice while exploring a haunted pagoda on the Thai-Cambodian border. He pens tales about crime, gothic adventure and retro sci-fi, often set in speculative worlds with dark comedy and a cheeky dash of Buddhist teaching. Jack is sometimes moved to compose haiku-style poetry with a noir twist.
He is currently working on several short stories and rewriting a crime novel set in a weirdly skewed 1940s Siam.
* * *
Rob Hartzell
lives and works in southwestern Ohio. "Where Phantoms Touch and Spirits Dance" is part of a larger fiction-cycle titled "Pictures of the Floating-Point World." Other pieces from the cycle have appeared most recently in
New Reader Magazine
and the
Gothic Fantasy: Robots and Artificial Intelligence
anthology (Flame Tree Publishing). Another story from the cycle, "The River and the Fallen," was shortlisted for the 2020 Hammond House Literary Prize and published in their
Survival
anthology.
* * *

Jamie Hittman
is a resident physician and Maryland native who lives in Baltimore City. She has previous publications in
Bird's Thumb Magazine, Penny Shorts, Every Day Fiction
, and
Short Story Town
. She graduated with her MFA in Creative Writing from Queens College in May of 2014 and is now in the query trenches for her debut novel.
* * *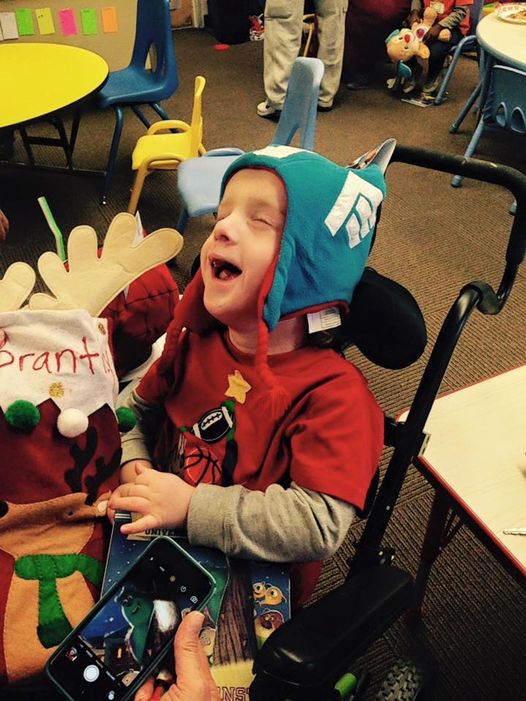 Tom Howard
is a science fiction and short story writer living in Little Rock, Arkansas. He thanks his family for their inspiration and the Central Arkansas Speculative Fiction Writers' Group for their perspiration.
(Image: Brantley Drewery (2011-2019))
* * *
Brian Hugenbruch
is a speculative fiction writer and Rhysling-nominated poet living in Upstate New York with his family and their pets. His poetry has appeared (or is forthcoming) in
Abyss & Apex, Liminality, Eye to the Telescope
, and
Apparition Lit
. His stories have appeared (or are forthcoming) in
Cossmass Infinities, Diabolical Plots
, and anthologies from Zombies Need Brains.
You can find him online on Twitter @Bwhugen, on Instagram @the_lettersea, or at the-lettersea.com. No, he's not sure how to say his last name, either.
* * *
Rin Kelly
first published in
The Kenyon Review Online
. That work, another humorous piece entitled "The Best-Known Unknown People Who Maybe Drew Breath Upon the Planet," is still available online. Another work, "Wax Works," has appeared in
The Fabulist
.
Rin studied writing with Heddie Jones at The New School in New York City then went on to earn a Master's Degree from Columbia's School of Journalism. She served as film and cultural editor at
L.A. RECORD
, was published in
Salon
and other online and print venues nationwide. She was affiliated with the San Francisco Writers' Gross and presented at the SF LitQuake, Bang Bang Gun Amok III in Manhattan, and at Writers with Drinks. She was quite an accomplished writer. Rin passed away unexpectedly in November 2020.
Rin was originally from Colorado, but lived for many years in Alameda, CA, with her life partner Tony Bar, to whom she dedicated her completed novel
The Bright and Holo Sky
, which is currently being edited and prepared for publication.
* * *
Mary Soon Lee
was born and raised in London, but has lived in Pittsburgh for over twenty years. Her two latest books are from opposite ends of the poetry spectrum:
Elemental Haiku
, containing haiku for the periodic table (Ten Speed Press, 2019), and
The Sign of the Dragon
, an epic fantasy with Chinese elements (JABberwocky Literary Agency, 2020). After twenty-five years, her website has finally been updated: marysoonlee.com.
* * *
Denny E. Marshall
has had art, poetry, and fiction published. Some recent credits include cover art for
The Society Of Misfit Stories
June 2021 and poetry in
Eye To The Telescope
April 2021. In 2020 his website celebrated 20 years on the web. Also in 2020 his artwork is for sale for the first time. The link is on his website. Website is www.dennymarshall.com.
* * *
Jesper Nordqvist
, aka 'Ragathol', is a comic artist and illustrator from Sweden, specialized in fantasy and SF comedy and drama. He's been making a lot more comics since creating
Mondo Mecho
, most of which are available at
gumroad.com/ragathol
.
* * *
My name is
Moses Ojo
and I am a young Nigerian art enthusiast who uses his mind as a Vista for making captivating arts while using his brushes and watercolors thereby speaking reality through his arts and crafts to his viewers.
* * *
Anahita Ramoutar
is a teenage self taught young and talented artist. Since childhood she has developed a passion for drawing. She draws digitally mostly but also on paper as well as paints sometimes. For artwork she uses a variety of drawing tools. Some of them are a graphite pencil, charcoal pencils, pens, oil pastels and oil based coloured pencils.
Along with drawing she enjoys photography and plays piano. She loves taking various pictures especially of nature and tries to capture that moment in time to keep. She works hard in order to become a professional artist, practicing everyday to become as good as her favourite artists or even better.
* * *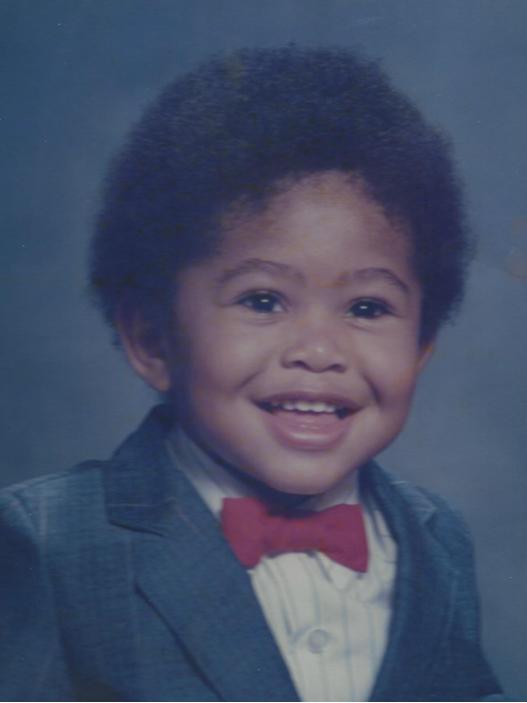 Rickey Rivers Jr
was born and raised in Alabama. He is a Best of the Net nominated writer and cancer survivor. His work has appeared in
Brave Voices, Sage Cigarettes
(among other publications). Interactive fiction: https://rrj.itch.io/notable-neighborhood-garbage. Twitter.com/storiesyoumight. Mini chapbooks are available here: https://payhip.com/StoriesYouMightLike
* * *
Michael Rook
is a U.S.-based author and member of the Horror Writers Association with recent publications in
Teach.Write., After Dinner Conversation
, and
Buckshot Magazine
. And though his parents named him after a ghost, he doesn't blame them for the sleepless nights. Find him on Instagram (@michaelrook10) and at his website: www.michaelrookwrites.com.
* * *
Carl Scharwath
has appeared globally with 150+ journals selecting his poetry, short stories, interviews, essays, plays or art photography (His photography was featured on the cover of 6 journals.) Two poetry books,
Journey To Become Forgotten
(Kind of a Hurricane Press) and
Abandoned
(ScarsTv) have been published. His first photography book was recently published by Praxis. Carl is the art editor for
Minute Magazine
, a competitive runner and 2nd degree black-belt in Taekwondo.
* * *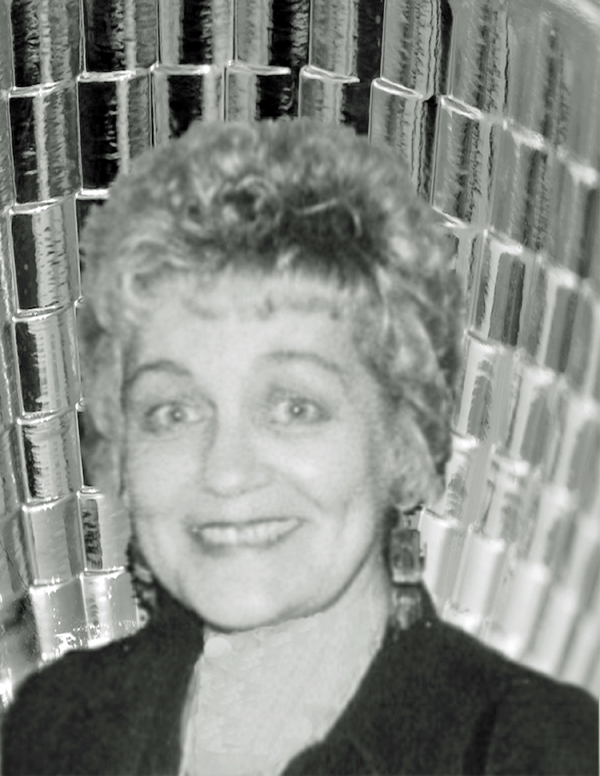 Marge Simon
is an award-winning poet/writer, living in Ocala, Florida. Her works have appeared in
Daily Science Fiction, Dark Moon Digest, New Myths, Silver Blade, Polu Texni, Crannog, JoCCA
and numerous pro anthologies. She is a multiple Stoker winner and Grand Master Poet of the SF & F Poetry Association. She recently received the HWA Lifetime Service Award, HWA. Amazon Author page: https://www.amazon.com/-/eB006G29PL6/marge simon
* * *
Oliver Smith
is a visual artist and writer from Cheltenham, UK. He is inspired by the landscapes of Max Ernst, by frenzied rocks towering in the air above the silent swamp, by the strange poetry of machines, by something hidden in the nothing. His poetry has appeared in
Strange Horizons, Liminality
, and
Rivet
. Oliver was awarded first place in the BSFS 2019 competition for his poem "Better Living through Witchcraft," and his poem "Lost Palace, Lighted Tracks" was nominated for the 2020 Pushcart Prize. He holds a PhD in literary and critical studies. Oliver's website is at https://oliversimonsmithwriter.wordpress.com/
* * *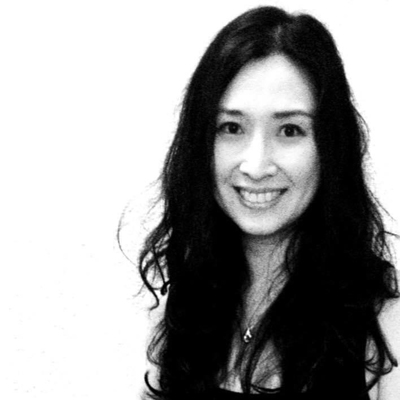 Christina Sng
is the two-time Bram Stoker Award-winning author of
A Collection of Dreamscapes
and
A Collection of Nightmares
. Her poetry, fiction, essays, and art appear in numerous venues worldwide and have garnered many accolades, including the Jane Reichhold International Prize, nominations for the Rhysling Awards, the Dwarf Stars, the Pushcart Prize, as well as honorable mentions in the
Year's Best Fantasy and Horror
and the
Best Horror of the Year
. Christina's essay "Final Girl: A Life in Horror" was a finalist in the 2020 Bram Stoker Awards for Superior Achievement in Short Non-Fiction, and her first novelette "Fury" was anthologized in the multiple award-winning
Black Cranes: Tales of Unquiet Women
. Christina lives in Singapore with her children and a menagerie of curious pets. Visit her at christinasng.com and connect on social media @christinasng.
* * *
Lover of wine, women and song, toeken's had work published in
Utopia Science Fiction Magazine, Tha Antihumanist Magazine, Blood Knife Magazine, Novel Noctule, Bards and Sages Quarterly, Unfading Daydream, Cosmic Horror Monthly, Hybrid Fiction Magazine, Penumbric Speculative Fiction Magazine, Mysterion, Lovecraftiana Magazine, Hinnom Magazine, SQ Magazine, Lackington's, The Future Fire, The Drabblecast, Helios Quarterly, Kaleidotrope, Crimson Streets, Phantasmagoria Magazine, ParABnormal Magazine, RobotDinosaurs, Ares Magazine, Double Feature Magazine, NewMyths, Non Binary Review, Persistent Visions, ParAbnormal Magazine, Riddled with Arrows, Devolution Z Magazine, Cracked Eye, Nothing's Sacred, Heroic Fantasy Quarterly, Gallery of Curiosities, Gallows Hill, Econoclash
, and
The Weird and Whatnot
and painted book covers for authors and editors such as Bryan Smith ('Kayla'), Tim Meyer ('The Thin Veil', 'The Switch House', '69'), Chad Lutzke (Night as a Catalyst), D.W. Cook (Intermediates: A Cuckoo for Mankind'), Millhaven Press ('Fierce Tales,Lost Worlds'), Cemetery Gates Media ('Halldark Holidays', 'Murderers' Bazaar'), Gavin Chappell ('Kek vs Cthulhu'), Douglas Draa ('Funny As A Heart Attack'), and Trevor Denyer ('Railroad Tales'), among others. You can find his stuff here: https://atoekeneffort.weebly.com.