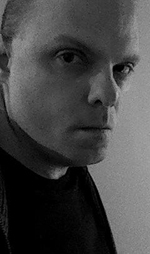 Russ Bickerstaff
is a professional theatre and comic book critic and aspiring author living in Milwaukee, Wisconsin, with his wife and two daughters. His short fictions have appeared in over 30 different publications including
Hypertext Magazine, Pulp Metal Magazine, Sein und Werden
, and
Theme of Absence
.
* * *
Eliza Jo Brandt
writes Confessions of a Horror Virgin and book reviews for
Sci Fi & Scary
. By day, she is a nonfiction article researcher and writer. By night, she writes YA, horror, sci-fi, fantasy and mystery fiction. She can be found on twitter @ElJBrandt.
* * *
A 22-year-old theology graduate using the pen name '
Agrippina Domanski
'.
* * *
Alexander P. Garza
is a Mexican-American poet who just moved from Houston to Chicago to pursue the graduate Program for Writers at the University of Illinois-Chicago. His work has appeared in
Toyon, Indianapolis Review, Dissections, Star*Line
and others. Visit him on Instagram/Twitter, @alexanderpgarza and
http://alexanderpgarza.com
.
* * *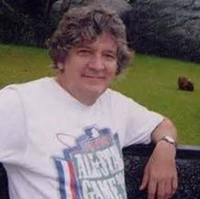 John Grey
is an Australian poet, US resident. Recently published in
Soundings East, Dalhousie Review
and
Qwerty
with work upcoming in
West Trade Review, Willard and Maple
and
Connecticut River Review
.
* * *
Russell Hemmell
is a French-Italian transplant in Scotland, passionate about astrophysics, history, and Japanese manga. Recent poetry in
Argot Magazine, Songs of Erez, The Grievous Angel, Star*Line
, and others. SFWA & HWA. Find them online at their blog
earthianhivemind.net
and on Twitter @SPBianchini.
* * *
Jamal Hodge
is a multi-award winning filmmaker and writer. As a writer his screenplay 'Mourning Meal' won five awards (including best short screenplay at NYC Horror Film Festival 2018) and was featured as a finalist in seven writing competitions including Shriekfest, Crimson Screen, and Nightmares Film Festival, while his feature film screenplay 'The Kind Ones' has been a finalist at Shriekfest and Crimson Screen in 2019. Jamal's horror poetry has been featured in
Space and Time Magazine
three times, and in the upcoming anthology
Chiral Mad 5
alongside such greats as Linda Addison & Jack Katchum. Jamal has been the featured writer at ACT UP! at Harlem's National Black Theatre. In 2021 he is gearing up to launch his first sci-fi series, and a book of poetry edited by six-time Stoker Award winner Linda Addison. More about him can be found at
http://www.directorhodge.com/About.html
* * *
Mike Morgan
was born in London, but not in any of the interesting parts. He moved to Japan at the age of 30 and lived there for many years. Nowadays, he's based in Iowa, and enjoys family life with his wife and two young children. If you like his writing, be sure to follow him on Twitter where he goes by @CultTVMike or check out his website,
https://PerpetualStateofMildPanic.wordpress.com
.
* * *
T.M. Morgan
lives in Southern Maryland along the Chesapeake Bay with his wife and children. He has been published in
Lamplight, Vastarien,
and the anthologies
Caravans Awry, Anthology of Bizarro, Devil's Gulch
, and
Tales From Omnipark
.
* * *
More of
T. Motley
's comics are at
tmotley.com
.
* * *
Kurt Newton
's field of expertise (health physics) made him an essential worker during this season of Covid-19. Every morning, during this crisis, as he drove the empty streets to work, listening to the radio as the world turned more and more bizarre, his writer's mind could not help but wonder about all the what ifs this pandemic had yet to reveal. When Kurt's not riffing on the present apocalypse, he's writing other works, some of which can be found at
Frozen Wavelets
and
Cosmic Horror Monthly
.
* * *
Jesper Nordqvist
, aka 'Ragathol', is a comic artist and illustrator from Sweden, specialized in fantasy and SF comedy and drama. He's been making a lot more comics since creating Mondo Mecho, most of which are available at
gumroad.com/ragathol
.
* * *
Novyl the Mysterious
can be found on Instagram and Twitter under the username @lyv0n.
* * *
James Edward O'Brien
grew up in northern New Jersey where he graduated from Dungeons & Dragons and punk rock to modernist lit and weird fiction. His short stories have appeared in
InterGalactic Medicine Show, Write Ahead/The Future Looms,
and on the StarShipSofa podcast. He lives in Far Rockaway, NY with his wife and three rescue dogs. Follow Jim on Twitter: @UnagiYojimbo.
* * *
Anahita Ramoutar
is a teenage self taught young and talented artist. Since childhood she has developed a passion for drawing. She draws digitally mostly but also on paper as well as paints sometimes. For artwork she uses a variety of drawing tools. Some of them are a graphite pencil, charcoal pencils, pens, oil pastels and oil based coloured pencils.
Along with drawing she enjoys photography and plays piano. She loves taking various pictures especially of nature and tries to capture that moment in time to keep. She works hard in order to become a professional artist, practicing everyday to become as good as her favourite artists or even better.
* * *
Carl Scharwath
has appeared globally with 150+ journals selecting his poetry, short stories, interviews, essays, plays or art photography (His photography was featured on the cover of 6 journals.) Two poetry books,
Journey To Become Forgotten
(Kind of a Hurricane Press) and
Abandoned
(ScarsTv) have been published. His first photography book was recently published by Praxis. Carl is the art editor for
Minute Magazine
, a competitive runner and 2nd degree black-belt in Taekwondo.
* * *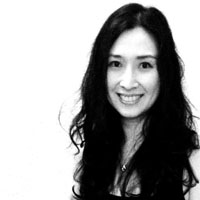 Christina Sng
is the Bram Stoker Award-winning author of
A Collection of Nightmares
(Raw Dog Screaming Press, 2017), Elgin Award runner-up
Astropoetry
(Alban Lake Publishing, 2017), and
A Collection of Dreamscapes
(Raw Dog Screaming Press, 2020).
Her poetry, fiction, and art have appeared in numerous venues worldwide, and her poems have garnered multiple nominations in the Rhysling Awards, the Dwarf Stars, the Elgin Awards, as well as honorable mentions in the Year's Best Fantasy and Horror, and the Best Horror of the Year.
Visit her at
christinasng.com
and connect on social media @christinasng.
* * *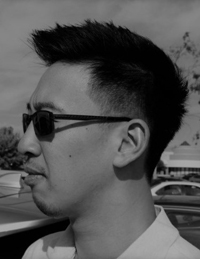 Gordon Sun
is a surgeon exploring how healthcare and technology interact, in both realistic and speculative realms. His stories have appeared in
Mad Scientist Journal, Westwind, Ars Medica
, and other publications.
* * *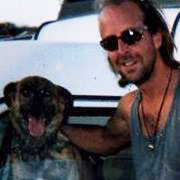 Lover of wine, women and song, you can find toeken's art at:
https://atoekeneffort.weebly.com
* * *
Grace Wagner
is a queer, nonbinary writer living with a disability in Houston where they teach at the University of Houston. They have attended the New York Summer Writers Institute and work as Assistant Poetry Editor for Gulf Coast. Their work has been featured in
Salmagundi Magazine, The Atlanta Review, The Offing
, and is upcoming in
Hayden's Ferry Review
.